ROYAL WEDDING – JAG MANDIR PALACE WEDDING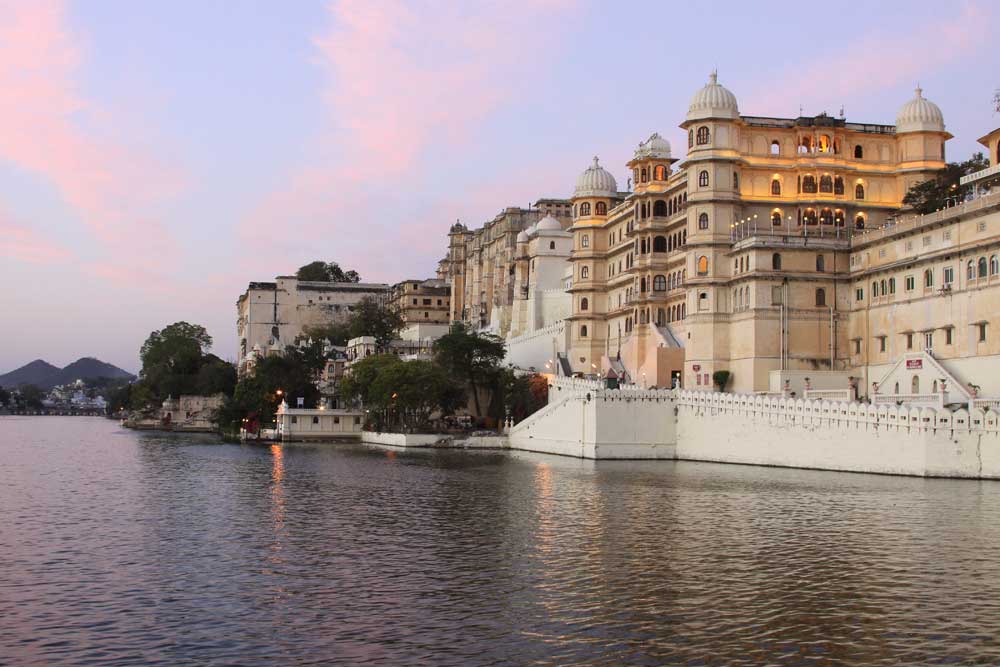 Jag Mandir Palace is a beautiful palace located on the southern island of Lake Pichola, It was built in the early years of 17th century and used as a pleasure palace by the Maharanas of Mewar. It's redeveloped as a complete destination: with its all-day café, stylish-dining restaurant, bar, and spa designed to uplift moods and spirits. This makes it an ideal venue for a Destination wedding.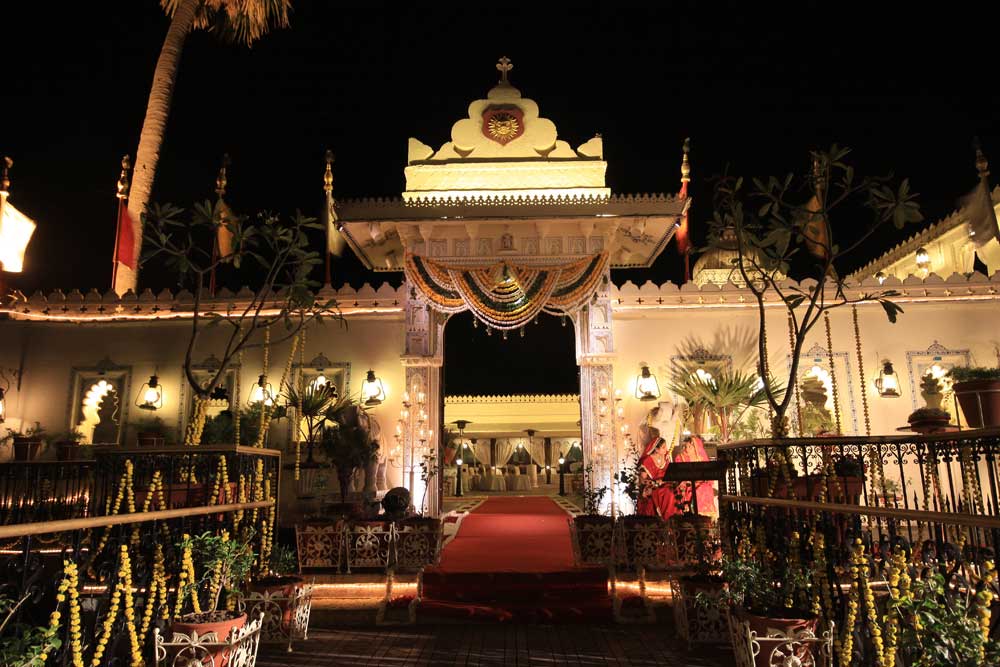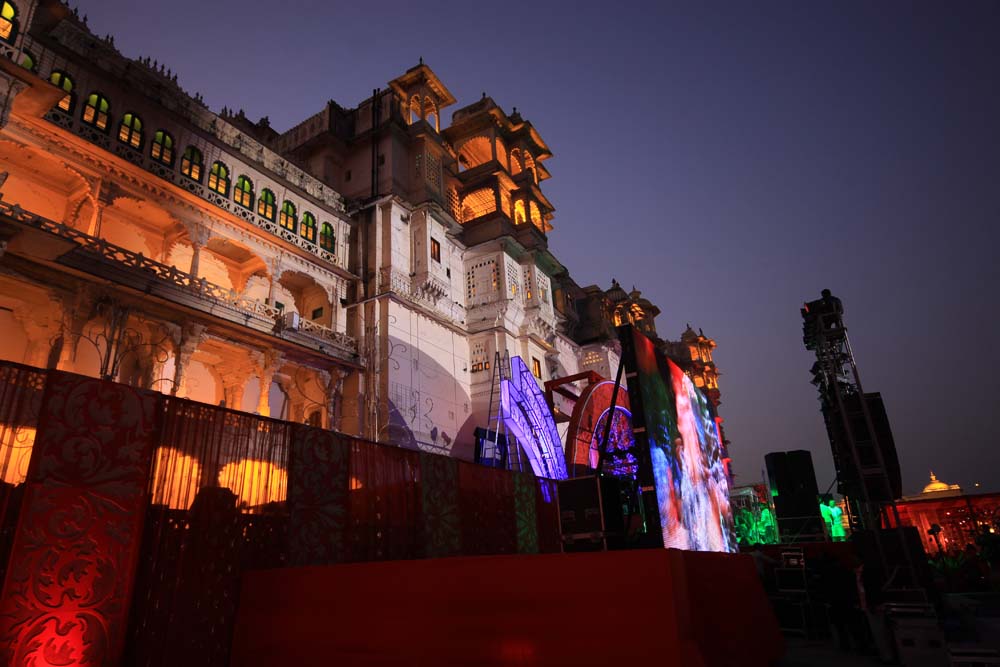 Jag Mandir is likely to become one of the hottest regal wedding venues in Rajasthan.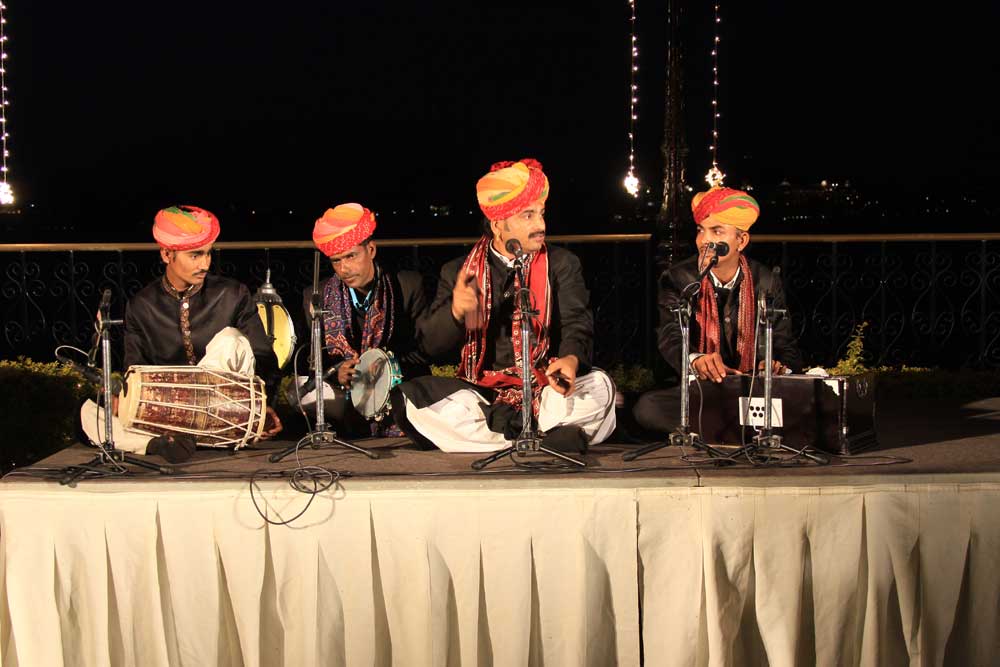 Jagmandir Island Palace is often referred to as a swarg ki Vatika or garden of heaven. When cocktails, theme-dinners, banquets and wedding ceremonies are organized here, the flowers and special lighting, folk dancers and fireworks bring alive this garden of heaven in vibrant colors of celebrations. Musical soirees and performances at the Garden Courtyard, wedding ceremonies at Kunwarpada Chowk, lavish buffets or sit-down banquets at Kunwarpada Lawns. Jagmandir Island Palace has dedicated heritage venues that challenge your creativity in pampering your guests.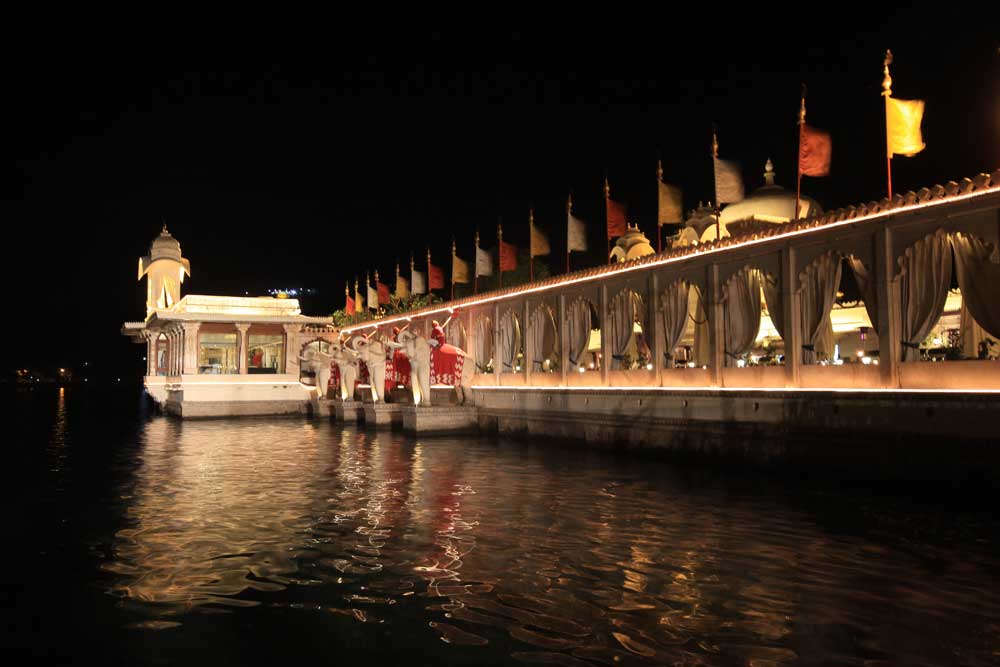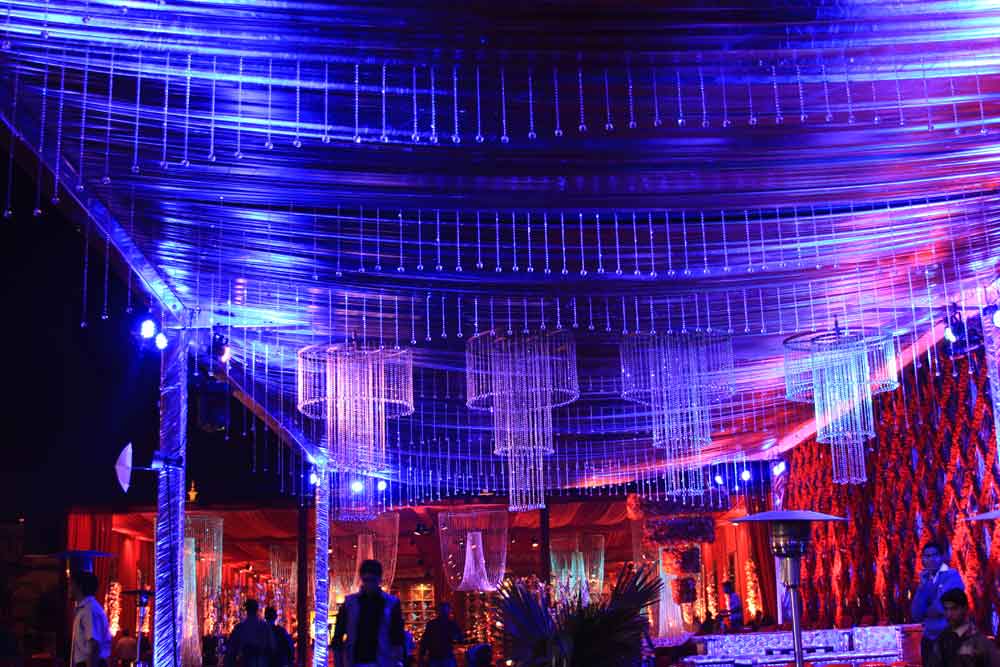 Depending on the size of your wedding, you can choose from a number of locations inside Jag Mandir to hold the ceremony and celebration of a wedding event. The main courtyard, fronted by large marble elephant statues, is pictured above. However, Jag Mandir also has a garden courtyard and lawns where you can get married under the shade of well-established trees. There are separate purpose made areas for the stage, buffet, bar, and band. A Lawn area is used for 100-500 guests.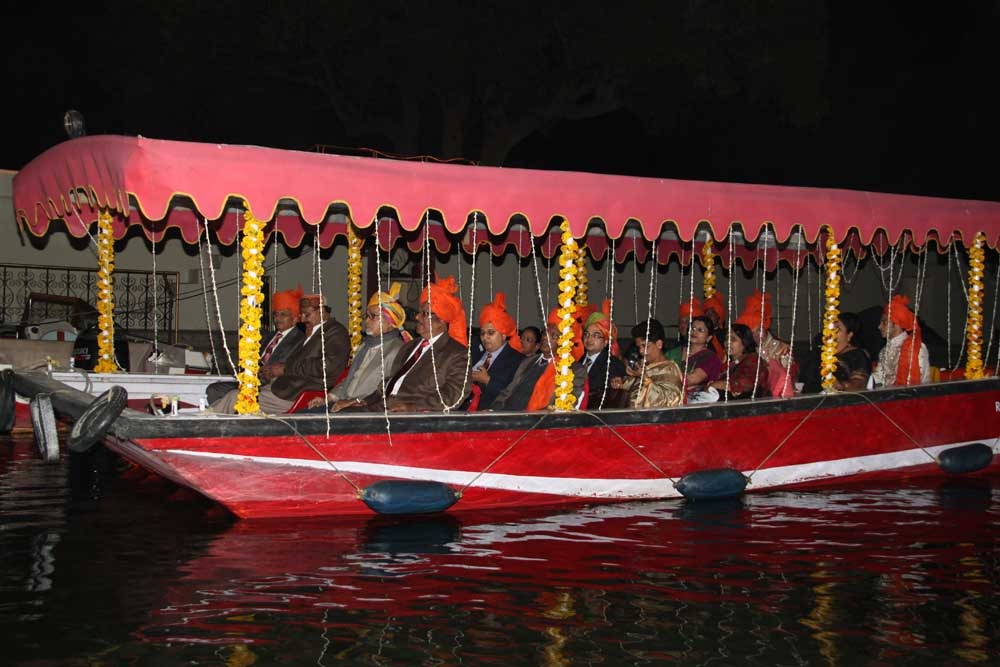 Large scale weddings aren't a problem here. Enjoy your Dream destination wedding at Jagmandir Island Palace. Look down many wedding events already held here. It's such a wonderful and dreamy palace for a dreamy wedding.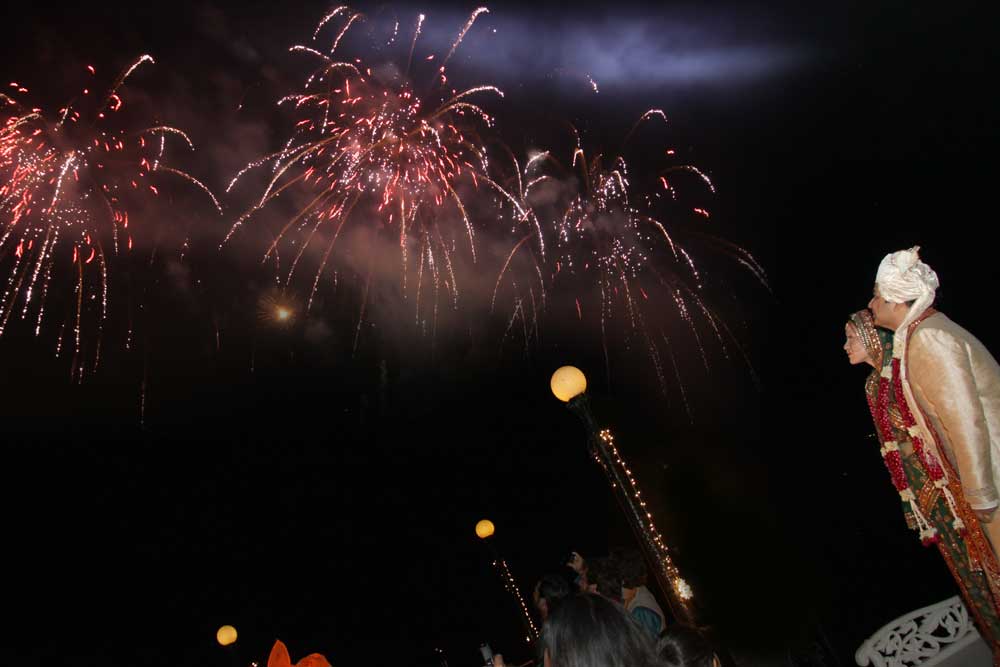 Most probably couples around the world prefer to plan their destination wedding at Jagmandir Island Palace. Plan your Dream wedding at Jagmandir Island Palace with help of – https://www.dreammakersevent.com/