Weddings are meant to be fun and they can be even more wonderful if you organize good entertainment for your guests. If you are planning a destination wedding then you need to think even more creatively. It takes a lot of detailed understanding of the place and then working around it for arranging entertainment for the guests. You can think of anything as long as they are creative and engaging. Since it would be a destination wedding, you will not want to go overboard with the expenses and arrange expensive entertainment for the guests. Here are some creative and inexpensive top wedding entertainment ideas for the destination wedding.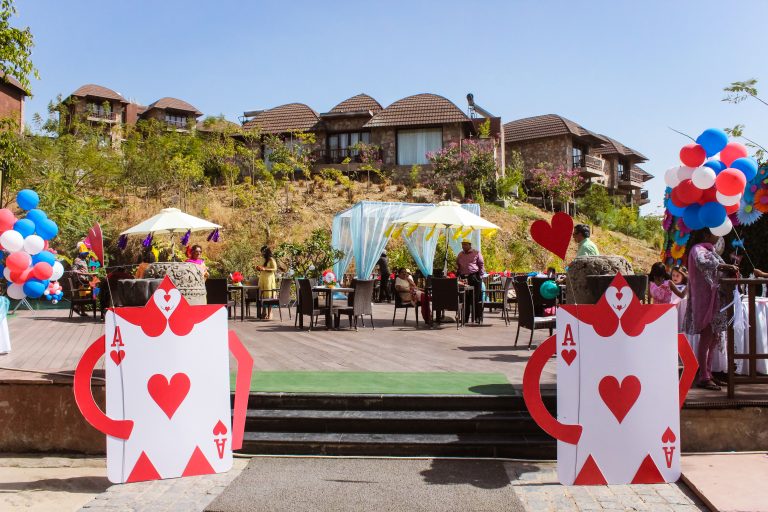 1. Make them Dance
Typically music and dance is a common scene at most weddings. However, you can add a twist to the mundane routine by hiring a dance instructor. He or she could teach your guests easy dance moves to each song that will be played at your wedding. This way each guest will be encouraged to participate. If you wish you can go a step further and pick the favorite songs of your close relatives and friends, and make them dance. You will want all your guests to participate and it is advised to time the portions and divide it among the guests attending.
2. Music and Lyrics:
No, we are not talking about screening the movie but making your guests sing. While you must have hired a wedding singer or DJ for your wedding, you can certainly have a Karaoke session for your guests. It is all about making your guests participate and entertain themselves. You will certainly need a good host, who can take control of this session and get people involved to sing songs. All of this will certainly need planning beforehand. Either you can make the arrangements or ask your event planner to take care of the things.
3. Games
Amidst all the ceremonies that an Indian wedding usually involves, there will be a point where the guests will be bored. Since it is a destination wedding, the guests cannot think of doing much but talk with the other guests. Thinking of organizing games will take some serious skills. An event planning company can certainly accommodate such suggestions creatively. There is no need to plan elaborate games that will exhaust the guests. You can sit with the planner and come up with simple games like gunny bag race, scavenger hunt, etc that will keep the guests occupied.
4. Caricatures
You will certainly have a photographer to cover the event. But having one or two artists to draw the pictures of guests will make your wedding unique and interesting. You can always bring in more amateur artists who are reasonably good at caricaturing than hiring experts who might dig a hole in your pockets.
Apart from these ideas, you can always think of personalizing the event. Think about the destination that you have chosen for your special day. Create a theme around and plan activities that match the theme. It need not be extravagant, but as long as it entertains the guests it will be a hit!
Thanks for Reading.