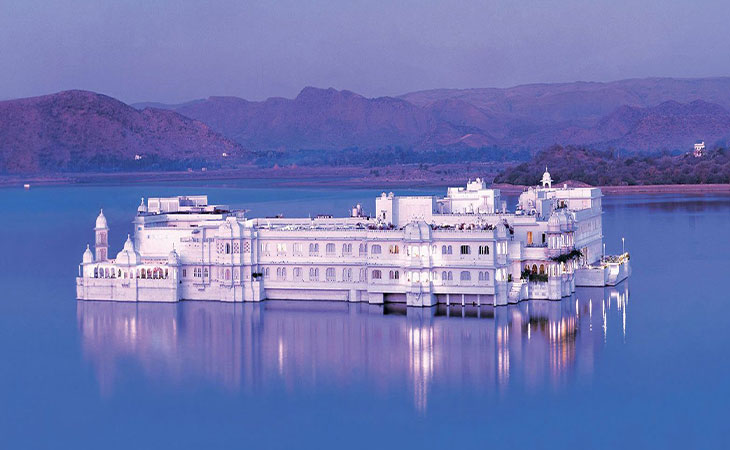 A couple's wedding day is a once-in-a-lifetime event for them and their families. A wedding is more than just about two people; it's about two families coming together. A wedding entails a large gathering of families, friends, and relatives. The couple also plans a variety of special setups to make W-day unforgettable for all visitors. Destination weddings are the most common style these days, with options such as beach weddings, royal weddings, and more. However, royal weddings (weddings in the style of a "king and queen") are becoming increasingly common. Many couples aspire to such a union, and when we think of royalty in India, Rajasthan is the first place that comes to mind. The state has multiple options to tie the knots most luxuriously, but Udaipur is famous among all. When we think of a luxurious wedding in Udaipur, it has various venues to celebrate your wows, and the most precious among them is Taj Lake Palace. 
The Taj Lake Palace in Udaipur is the world's most romantic hotel. It was designed in 1746 as Maharana Jagat Singh II's pleasure palace. The Taj Lake Palace is one of the most well-known residences in the world, having starred in several films and television shows, including Octopussy and The Jewel in the Crown. This splendid white palace, constructed on the timeless jewel in the middle of Lake Pichola, was once the royal residence.
Taj Lake Palace Wedding Cost:
When we talk about the cost of a wedding, we're not just talking about the venue's price. It includes several elements such as housing, food, decor, hospitality, and so on.
Accommodation @ Taj Lake Palace: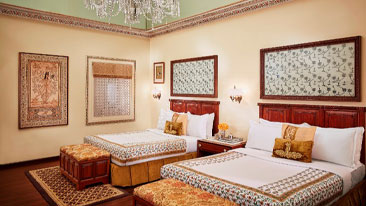 This means that the cost of 40 rooms for one night is about 20 lacs for rooms without a balcony. You are not just booking rooms when you book this venue for a wedding! Before the wedding, you book the entire hotel for a variety of events, which means the expense of extravagant decorations and a variety of cuisines for various functions is an extra cost for 60 guests.

Food @ Taj Lake Palace: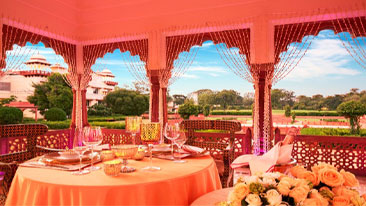 Food has always been a highlight of a wedding, and the cuisine @ Taj Lake Palace will be a delectable treat for your guests.
When a variety of cuisines is included, the cost per plate of food is around Rs. 4000 per person. On average, we can expect to spend around Rs. 12000 per person for three meals per day, which equates to around Rs. 15 lakhs per day for 60 guests.
Decor for Wedding: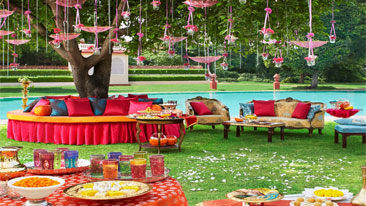 The cost for two days, including lodging, food, and decoration, is estimated to be about 1 crore.
Total Cost @ Taj Lake Palace:
The approximate cost for two days, including lodging, food, and decoration, is about 1 crore.
Taj Lake Palace is the ideal destination for your nuptials to make your dream wedding unforgettable and feel like king and queen. It offers you 17 suites and 66 rooms with a 24-hour multi-cuisine restaurant and room dining. 
Keep up with us for more info @ 9828258231
Click Below For More:
Umaid Bhawan palace wedding cost | Oberoi udaivilas wedding cost | chomu palace wedding cost | Rambagh palace wedding cost | Alila diwa goa wedding cost | taj Aravali Udaipur wedding cost | aurika Udaipur wedding cost | wedding planner in Udaipur | Ananta Udaipur wedding cost | Jai mahal palace Jaipur wedding cost | Lalit goa wedding cost | Leela goa wedding cost | Zuri white sands wedding cost | Le Meridien Jaipur wedding cost | goa destination wedding cost | jag mandir Udaipur wedding cost | Leela Udaipur wedding cost | ramada Udaipur wedding cost | destination wedding planner in Udaipur | royal wedding planner in Udaipur | destination wedding in Udaipur | Chunda Palace Wedding Cost | Wedding Planner in Jaipur | Wedding Venues in Udaipur | Wedding Venues in Goa | Wedding Venues in Jaipur | Udaipur Destination wedding cost