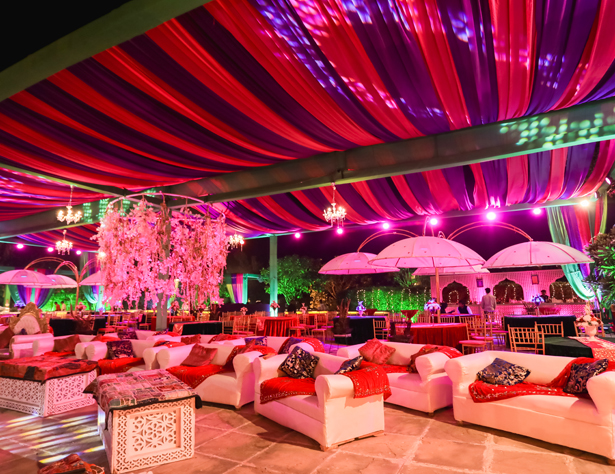 Introduction
Your wedding day should be unique and tailored to your preferences because it celebrates your love story. At Dream Makers Udaipur, we specialize in personalizing wedding experiences to ensure that every detail reflects your distinctive style. By offering a wide range of services and paying close attention to every little detail, we strive to create extraordinary experiences that will be enjoyed for a lifetime.
Comprehensive Wedding Planning
Dream Makers is the best destination wedding planner in Udaipur, we offer comprehensive wedding planning services to handle every aspect of your special day. From the initial concept development to venue selection, logistics management, and vendor coordination, our experienced team takes care of all the intricate details. In order to create a smooth and unique experience for you and your guests, we work jointly with you to fully grasp your vision before thoroughly planning and implementing each detail.
Venue Selection and Décor
Choosing the perfect wedding venue sets the stage for a memorable celebration. Dream Makers Udaipur, best wedding planner, assists you in finding the ideal location that aligns with your vision and theme. Whether it's a majestic palace, a serene lakeside setting, or a luxurious resort, we have a vast network of stunning venues in Udaipur, Rajasthan. Additionally, our talented team of designers works closely with you to create bespoke décor that transforms the space into a reflection of your style and preferences. From enchanting floral arrangements to elegant lighting, linens, and table settings, we curate every detail to make your dream wedding a reality.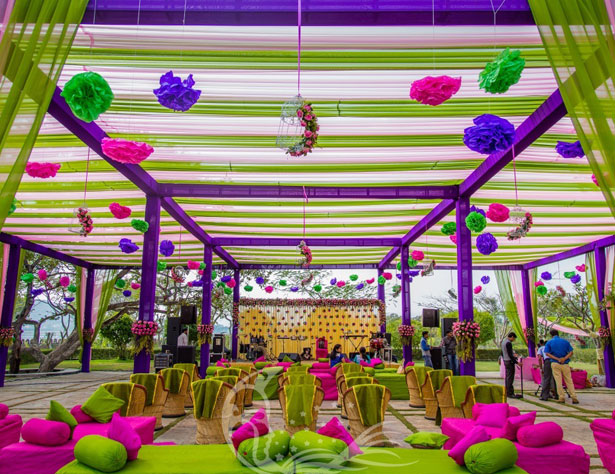 Customized Entertainment and Music
We understand that entertainment plays a crucial role in creating a vibrant and memorable atmosphere at weddings. Dream Makers Udaipur offers a range of entertainment options tailored to your preferences. Whether you envision traditional Rajasthani folk performances, Bollywood dance acts, live music bands, or international artists, we have a vast network of talented performers to choose from. We work closely with you to curate a captivating entertainment lineup that resonates with your personal taste and keeps your guests entertained throughout the celebration.
Exquisite Catering and Food
Food is an integral part of any wedding, and at Dream Makers Udaipur, we believe in delighting your taste buds with an exceptional culinary experience. Our expert chefs craft a customized menu that caters to your preferences, dietary requirements, and cultural traditions. From traditional Indian delicacies to international cuisines, each dish is prepared with the finest ingredients and presented artistically. We ensure that your guests savor every bite and leave a lasting impression of the gastronomic delights served at your wedding.
Capturing Precious Moments
Preserving the precious memories of your wedding day is paramount. Dream Makers Udaipur collaborates with professional photographers and videographers who specialize in capturing the emotions and essence of your special day. From pre-wedding shoots to candid moments and grand celebrations, our photographers and videographers ensure that your love story is beautifully documented. We use the latest techniques and equipment to capture every smile, tear, and joyous moment, allowing you to relive those cherished memories for years to come.
Dream Makers Udaipur is dedicated to personalizing your wedding experience and creating an event that reflects your unique love story. With our comprehensive services including wedding planning, venue selection, décor, entertainment, catering, and photography, we ensure that every aspect of your special day.