If you are planning for a Destination Wedding in Udaipur. Then you can choose THE RAMADA RESORT, an amazing traditional architecture for the best Destination weddings in Udaipur with all modern luxurious services and amenities.
Destination Wedding At Ramada Udaipur
The Ramada Spa & Resort in Udaipur is known for hosting Royal weddings with all luxurious facilities within indoor and outdoor wedding venues, including resort lawns, Courtyards, verandahs, terraces, and conference halls. It also allows you to Celebrate your grand weddings with poolside and exclusive dining venues with large spaces to organize the various wedding ceremony. This property has 72 guest rooms, each room opening out to spacious balconies that offer luxury as well as leisure with the quality of services it provides.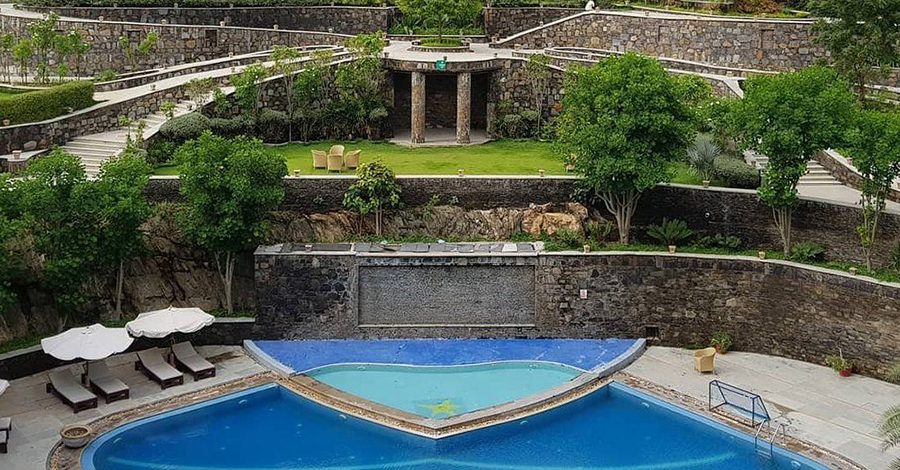 Ramada Udaipur Wedding Cost
When it comes to a destination wedding in Ramada Udaipur, The wedding cost for these modern luxurious venues range from high to medium, depending on the number of your guest's list and other necessary requirements. The Ramada Resort can accommodate a large number of guests for various wedding ceremonies, And also it is also appropriate for other corporate events. With all the new services such as decoration, food & beverage, entertainment, accommodation & catering, transportation & logistics, light & sound, and so on.
The total cost of a wedding at Ramada Udaipur is 30 Lacs – 60 Lacs for a guest list of 150-200 people.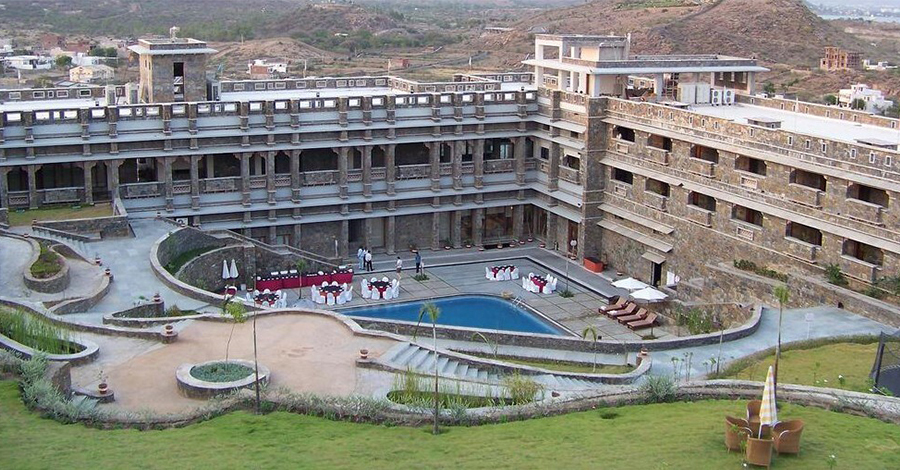 What does a wedding planner do?
A wedding planner helps you to plan your destination wedding according to your expectations, requirements, and budget spend. Help you to finalize the best wedding venues of your choice.
Plan your wedding theme that matches your expectations.
Manage all essential things according to your decided budget.
Manage all your necessary guest lists.
Manage all advance preparation to Avoid last-minute glitches.
Help to finalize all wedding events dresses.
Take care of Hospitality, Entertainment, Photographer, Makeup, and Mehendi artist.
Are you planning your Destination Wedding in Udaipur at Ramada? Dream Makers are the best destination wedding planner in Udaipur, India with 10 years of experience. With everything queries from basic questions to pre-and post-wedding logistics, we've got you covered. And guarantees you that you & your guests will definitely have a memorable experience here.
Click Below For More:
Umaid Bhawan palace wedding cost | Oberoi udaivilas wedding cost | chomu palace wedding cost | Rambagh palace wedding cost | Alila diwa goa wedding cost | taj Aravali Udaipur wedding cost | aurika Udaipur wedding cost | wedding planner in Udaipur | Ananta Udaipur wedding cost | Jai mahal palace Jaipur wedding cost | Lalit goa wedding cost | Leela goa wedding cost | Zuri white sands wedding cost | Le Meridien Jaipur wedding cost | goa destination wedding cost | jag mandir Udaipur wedding cost | Leela Udaipur wedding cost | ramada Udaipur wedding cost | destination wedding planner in Udaipur | royal wedding planner in Udaipur | destination wedding in Udaipur | Chunda Palace Wedding Cost | Wedding Planner in Jaipur | Wedding Venues in Udaipur | Wedding Venues in Goa | Wedding Venues in Jaipur | Udaipur Destination wedding cost